1493030
1610 North Dixie Highway – Listing Details
1610 North Dixie Highway, Hollywood, FL 33020
For Lease

$23/Sqft/Year

Property Type

Flex Space

Property Size

14,430 Sqft

Lot Size

27,393 Sqft

Property Tenancy

Multi-Tenant

Year Built

1970

Date Updated

Aug 13, 2020
This property is a multi-use property with Offices and Retail center in the front first floor and multi-family in the back of the property. This place is a great place to generate traffic for any retail or office.
read more
read less
Want more info on this listing?
Reach out to the broker for more info on lease terms and amenities
True
Spaces Available
Name: Office Space Available. Electric Included
see moresee less
Space Type

Office Condo

Lease Rate

$23/Sqft/Year

Total Space Available

813 Sqft

Photos

Divisible Space

Yes

Available Date

TBD

Lease Type

Full Service

Lease Term

From 1 To 1 Years

Call For Terms

No

Renewal Option

Yes

Sub Lease

No

Suite

Office Space Available. Electric Included

Space Number

101
This commercial space is available for rent NOW!! Located in an excellent location off of Dixie Hwy, this place provides customization to your liking. This suite has a kitchen, private bathroom with showed, open reception/waiting area, utility/storage area and 3 rooms to either make just offices and a break room. Landlords are very friendly a slightly willing to negotiate with right tenant. Tenant is responsible for bring lights,fixing doors and bringing own a/c compressor in exchange for rent abatement. Again this is negotiable. This is an excellent deal because it is a FULL SERVICE GROSS LEASE lease meaning the rent INCLUDES electricity, water, property taxes, exterior building insurance and property maintenance. Exterior will be undergoing renovations. This has LVP and porcelain tile! First, last, security and setup fee of $250 moves you in. Please call listing agent for more details or any questions.
Amenities
Property Taxes Included
Electric Included
Water Included
Maintenance Included
On Site Management
Location
City

Hollywood, FL

Neighborhood

North Central Hollywood

Zip Code

33020

Market

Fort Lauderdale
Contacts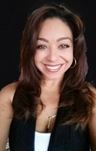 Cristina Cortes
CMC Realty Group, LLC
Real Estate Broker
(954) 865-1758
Highlights
Onsite Management
Parking
Contact Listing Broker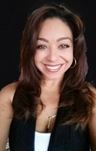 Cristina Cortes
CMC Realty Group, LLC
Real Estate Broker
(954) 865-1758